Azo Wipes
Camera Consumables
AZO-WIPE
Wipe Size: 200 x 220mm, 200 wipes per cannister
Wet Ones, Baby Wipes, Isopropanol, Azowipes, Clean
In Stock
Description
70% IPA impregnated wipe providing fast bactericidal action against MRSA, E.coli and a wide range of other micro-organisms.
Wipe Size: 200 x 220mm
Azowipe - market leader in disinfectant wipes.
Kills bacteria in under a minute.
Saturated with 70% Isopropyl Alcohol.
10% more alcohol per wipe than other alcohol wipes.
Strong and durable.
Suitable for use on all hard surfaces.
Preservative free - no smearing or streaking.
Convenient - easy to dispense canister.
Foil sealed to prevent alcohol evaporation during storage.
Manufactured in-house under an ISO9001 quality system to ensure complete quality control.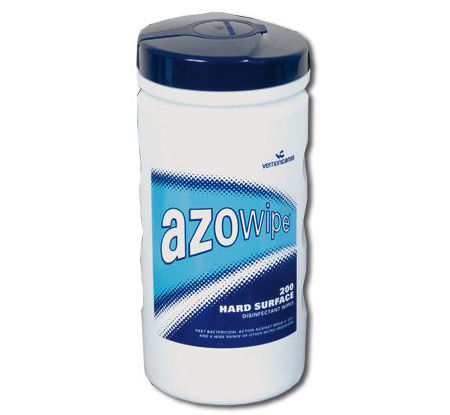 Download ( Azowipe MSDS — application/pdf — 202.4 KB )